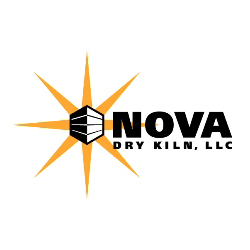 Nova Dry Kiln
CAD Designer
Louisville, KY
Paid personal time, Paid holidays, Profit sharing, Flexible schedule, 401K / Retirement plan, Health Insurance
CAD Designer
Introduction 
Nova Dry Kiln, LLC based in Louisville, KY is a worldwide manufacturer of lumber dry kiln and pallet heat treating systems. We are committed to delivering the best value and quality to our customers in the wood industry. This is your opportunity to be a key contributor to the manufacturing operations and design in a small family like environment.
Since 2007, and before that as Koetter Dry Kiln, LLC established in 1985, Nova Dry Kiln has been an industry leader:
-         Installations in more than 40 countries and 49 states.
-         Fully automated Timber-Dry Management Controls on all large dry kilns
-         Industry innovator with unique method to kiln dry kiln dry lumber
-         Unique kiln chamber design with all aluminum header and top hinge door
-         Legendary free customer support
Culture
-         Flexible safe work environment
-         Committed to quality and customer satisfaction
-         Respect for fellow co-workers
-         Open door policy
Key Competencies
-         Self-motivated and determined to complete a project accurately
-         The details matter
-         Communicates well with others
-         Reliable and dependable
-         Learning on the fly
-         Should be adaptable to a situation
Responsibilities 
-         To produce a parts list, drawings and procedures in order to manufacture lumber dry kiln systems in our factory.
-         Modification of existing dry kiln models to meet the specific requirements of a custom order placed by our customers.
-         Support manufacturing to produce fabrications and sub-assemblies.
-         Support purchasing to help insure the correct materials are procured.
-         Modify existing dry kiln assembly manuals to address the custom features of a customer's dry kiln system.
-         Provide customer support when they have questions on the dry kiln assembly.
-         Provide customer support to the installed base assisting with trouble shooting.
-         Make suggestions for design improvements.
-         Programming and managing the Siemens PLC and touchscreens.
-         To be an active participant ensuring a safe work environment.
The role of the CAD Designer is important as it truly is a hub of all activity for Nova Dry Kiln. Virtually all business activity flows through this position and makes a statement to our customers about the type of company we are. The Cad Designer reports directly to the President of Nova Dry Kiln.
Skills and Qualifications
-         High School Diploma plus two years minimum education at a technical school.
-         8-10 years' experience as a CAD designer
-         Working knowledge of controls and instrumentation including electrical components in a control panel.
-         Computer skills and the ability to work with spread sheets along with word processing.
-         Knowledge of PLC's and touchscreen programming.
-         Experience with electrical and network troubleshooting.
-         Knowledge of hydronic design is a plus.
Schedule
Full-time position, Monday – Friday, hours are flexible
Salary Range
$60,000 - $70,000
Employment Benefits 
Health (50%), Simple IRA matching contribution, Health Savings Account matching contribution. Paid time off plus major holidays. Opportunities for future growth.
Flexible - Monday through Friday
110373767
110373767